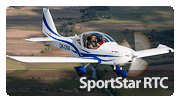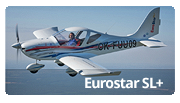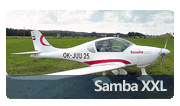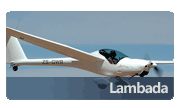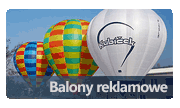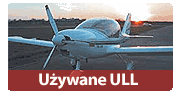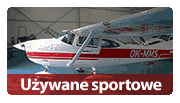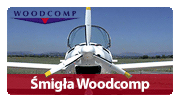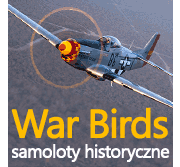 Eurostar EV97 is one of the most popular ultralight aircraft today
Eurostar is an ultralight designed for sport and leisure flying.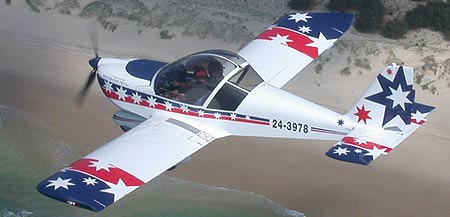 EV 97 Eurostar
The Eurostar EV97 is an ultralight aircraft designed for sport/leisure flying, touring and training with limitation to non-aerobatic VFR operations. The Eurostar is aerodynamically controlled, single-engine, two-seat, low-wing, all metal plane with a fixed tricycle undercarriage and controllable nose wheel.
The aircraft is equipped with four cylinder four stroke 80 HP Rotax 912 UL engine, optionally 100 HP Rotax 912 ULS or 80 HP Jabiru 2200. Excellent flight features, top quality and reliability, outstanding design and high performance - these are synonyms for Eurostar - one of the most popular ultralight aircraft today. Today already around 450 Eurostars are flying in more than 35 countries all around the world.
| | | |
| --- | --- | --- |
| | | |
Aircraft descriptions
Top quality airframe
The Eurostar has a top quality and durable all metal anodised and corrosion-proofed aluminium airframe with prolonged service life. Airframe joints are riveted and as well as bonded/glued for a longer airframe life-time, smother and quitter flight and also for better protection in accidents (no unzipping). All heads of rivets are filled with mastic for excellent look of aircraft surface.
Fuselage
The fuselage has a semi-monocoque construction formed with reinforcements and duralumin covers. The tail fin is an integral part of the fuselage. The engine section in the nose is separated from the crew by a firewall, which the engine bed is attached to.
Wing
The rectangular wing is a monospar construction with an auxiliary spar for the ailerons and flaps attachments. All the elements are riveted together. At the ends of the wings are riveted fiberglass wing tips.
Tail unit
All-metal tail unit consists of the horizontal tail unit with stabilizer and elevator with a trim tab, and trapezoidal shaped vertical tail unit with rudder.
Power plant
The Eurostar is equipped with four-cylinder, four-stroke horizontally opposed, OHV distribution, Rotax engine. Engine cooling is combined, the cylinder heads are liquid cooled, and the cylinders are air-cooled. Dry sump forced lubrication, two spark electronic ignition. The engine is equipped with an electric starter, an AC generator and a mechanic fuel pump. Integrated reducer with a reduction ratio of 2.273 drives the propeller. Engine Rotax 912 UL with 80 hp is standardly installed. The 100 hp Rotax 912 ULS with TBO 1500 hrs, Jabiru 2200 (80 HP) or other alternative power units can be installed on request.
Propeller
The Eurostar is standardly equipped with the V230C propeller. It is a fixed pitch wooden two-blade propeller with the leading edge covered by sheathing and by a covering foil. The propeller is attached by 6 bolts to the propeller hub and is fitted with a fiberglass propeller spinner. Alternative adjustable propellers can be installed on request.
Fuel System
The fuel system included 65 litres (17,2 USgal) tank, a fuel cock, filter and fuel pump on the engine. The tank is located behind the seats.
Undercarriage
The three-wheel landing gear with the controllable nose wheel is used. The main landing gear legs are manufactured from composite materials and are firmly attached to the fuselage. Main wheels are provided with the hydraulic disk brakes which are controlled by foot control pedals. The nose wheel is controlled by means of pull-rods coupled with foot control pedals and its steel undercarriage leg is spring-loaded by rubber ligaments.
Cockpit
Comfortable and luxurious cockpit with two ergonomically shaped side-by-side seats, fantastic all-round visibility, adjustable pedals, perfect ventilation and optional heating system makes flying with Eurostar enjoyable even on long distances. The canopy consists of a steel frame on which the organic glass canopy is bolted. The front part of canopy is forward detachable, the rear part is fixed. For easier and effortless manipulation, the weight of the canopy is counterbalanced by two gas struts. The canopy is equipped with handles and lock. Wider or tinted canopy can be ordered extra. Cockpit floor is covered with a removable carpet, seats have light upholstering and fuselage sides are covered with upholstering panels with pockets.
Control
The Eurostar is equipped with a classic dual control system. The ailerons and elevator are controlled by sticks, the rudder is controlled by pedals. The flaps are controlled mechanically, the flaps control lever is located between the seats as well as trim tab lever.
Standard equipment
Eurostar is ready to fly aircraft equipped standardly with the following equipment (range of the standard equipment may differ on some markets): RPM indicator, cylinder head temperature indicator, electrical fuel indicator, oil temperature indicator, oil pressure indicator
Flights instruments: Air speed indicator (knots or km/h), altimeter (feet), magnetic compass, variometer (ft/min or m/s), bank indicator
Controls: hydraulic brakes (4 pumps), dual control sticks, mechanical flaps, throttle control with friction lock, adjustable pedals, new design of instrument panel, press-button circuit breaker, nose wheel steering combined starting switch
Interior: External air vents, 12 volt auxiliary outlet, four points seat belts, deluxe lined interior, thin upholstered seats, padded shoulder guards, wide aft baggage space, aft baggage compartment with luggage nets
Exterior: all metal construction, key locking cabin, 65 litres fuel tank, painting (white colour only), main Tires 15x6.00-6, nose Tire 13x5.00-6, tricycle landing gear, V230C propeller, 2 blades, wooden, fixed pitch, Rotax 912 UL (80 HP), 12 V battery, exhaust system, combined engine cooling, dry sump forced lubrication, two spark electronic ignition, electric starter, AC generator
Accessories: sun shields (2 pcs), pilot operating handbook, maintenance manual, ground equipment, complete test records
Optional equipment: Wide choice of optional equipment offers ample scope for aircraft customization: variety of propellers, landing lights, head lights, position lights, towing equipment, wheel spats, floats and amhibian version, ski version, wheel mudguards, instrumentation, ballistic recovery system
Certificates & Tests
Certificates
Eurostar quality and reliability is recognized by aviation authorities in more than 30 countries: Czech Republic, United Kingdom, Germany, France, Spain, Switzerland, Belgium, Finland, Slovakia
Dimensions
Wing span
8,10 m
Wing area
9,84 m2
Lenght
5,98 m
Cabin width
1,04 m
Optional cabin width
1,18 m
Height
2,34 m
Weight & Quantities
Empty weight
269 kg
Maximum take off weight
450 kg
Load factors
+6g/-3g
Glide ratio
10
Luggage capacity
15 kg
Fuel tank capacity
65 l
Flight Performance
Engine
Rotax 912S
Rotax 912
Power
100HP
80HP
Never exceed airspeed
270 km/h
270 km/h
Maximum level airspeed
245 km/h
245 km/h
Cruising speed
200 km/h
180 km/h
Stall speed
65 km/h
65 km/h
Rait of climb
8,0 m/s
5,5 m/s
Service ceiling
5000 m
Take off roll
100 m
145 m
Take off distance
200 m
280 m
Landing roll
90 m
Landing distance
300 m
Average fuel consumpition
14 l/h
11 l/h
Range
750 km
All performances quoted at 450 kg a.u.w.
Gallery 2007

New interior with Dynon Avionics and Garmin avonics and navigational instruments.
New interior with Dynon Avionics and Garmin avonics and navigational instruments.

EV97 sold in Poland

OK-KUR06 Rotax 912 ULS 100 HP

SP-YMK Rotax 912 80 HP, FITI propeller, Junkers rescue system

SP- YBC Rotax 912 100 HP, Kaszpar propeller, Junkers rescue system

SP - YMH Rotax 912 100 HP, Kaszpar propeller, Junkers rescue system

Gallery 2006 - Crash test

Gallery 2005

foto: Key Publishing/Today´s Pilot/Duncan Cubitt

Gallery - EV97 model 2004

Gallery - EV97 model 2004 (Wide Version)

Gallery - EV97 model 2004

Gallery - EV97 model 2003

Gallery - EV97 model 2002

Photo: Jan Fridrich Jr. (Evektor, spol. s r.o.)